Alden Health Services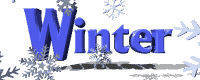 PARENTS MUST NOW ENTER ALL HEALTH INFORMATION ELECTRONICALLY!!
This year we are electronically collecting health information and emergency contact information for your child. This information must be updated at the beginning of each school year. Medical information is confidential and only the school nurse will have access to it.
This information is critical to the care of your child during the school day. In addition, we are not able to administer any medication here at school (including over the counter medication) without your permission via the electronic health card.
If your are experiencing technical difficulties accessing or completing the electronic health information, please contact the following:
Cheryl Lewis, Technology Director (781) 934-7603
Kathleen Carney RN BSN MEd NCSN
781-934-7631
Fax # 781-934-7638