Pilates is a system of controlled exercises that engage the mind and condition the whole body. The movements focus on strengthening the core muscles of the body, including the abdominal, back, hip and postural muscles. Regular practice results in improved strength, and greater flexibility, neutral alignment, improved posture and balance. This class is suitable for those who have had little or no practice with Pilates. Please bring an exercise/yoga mat and water bottle to class. Limited to 14 people.
SESSION ONE
7:00 – 8:00 PM THURSDAYS 6 EVENINGS
ALDEN CAF MARCH 2 - APRIL 6 $ 102

SESSION TWO

7:00 – 8:00 PM THURSDAYS 6 EVENINGS

ALDEN CAF APRIL 27 - JUNE 1 $ 102

INSTRUCTOR: SARAH ROBERTS has a Masters degree in Physical Therapy, and has worked as a physical therapist in a variety of settings, including as director of a short term rehab facility. She has taught Pilates for 10+ years in various settings, including a Yoga studio, a clubhouse in Quincy, a Health and Fitness Center, medical practice and for Needham Community Education.
DANCE AROUND THE WORLD WORKOUT
DANCE your way fit with a fun mix of world music, including the energy of Latin Zumba, the core strengthening moves of Middle Eastern belly dance, the rhythmic beat of African dance, and the flow and grace of the Hawaiin Hula. A calming cool down with yoga leaves one feeling totally rejuvenated. No
experience necessary, just the desire to have FUN and enjoy the freedom to
let your create energy flow! Suitable for all fitness and body types. Bring water, a hand towel and a yoga mat.
INSTRUCTOR: KARINA RYAN is a certified dance and Zumba instructor, teaching since 1999
with a specialty in International dance. She loves her Yoga and meditation for de-stressing.
Lynsey Murray's DRAWING 101
Adults and Students Aged 16 and up
Awaken your inner Artist.....
"I can't even draw a straight line!"…did you ever hear someone say that or think that yourself? Take a journey with DMS/DHS Art Teacher Lynsey Murray who will share techniques and walk you through a series of drawing exercises which will enable you to see yourself and everything around you in a whole new way. Learn how to access your visual Right Brain. Enhance not only your drawing ability but your "big picture"; creative thinking along with the enjoyment of realizing you can draw so much more than you ever thought possible!!! Tuition includes all supplies.
Session One
4:30 - 6:00 p.m. Mondays 5 Afternoons
DMS/DHS B201 March 6 - April 3 $80
Session Two
4:30 - 6:00 p.m. Mondays 5 Afternoons
DMS/DHS B201 April 24 - May 22 $80
INSTRUCTOR: LYNSEY MURRAY
BEGINNERS & ADVANCED T'ai Chi Ch'uan is an ancient Chinese form of martial art and exercise to promote relaxation, health and a better understanding of body mechanics. Instructor Jimmy Morris will be teaching a classical Yang style form consisting of 60 slow moving postures, which help to calm the mind and exercise the body. This class is for beginning students as well as students who have learned the complete Yang style form and wish to refine the 60 movements, concentrating on body mechanics, energy focus, breathing, coordination and movement application. Please wear flat-soled shoes or sneakers. This class does not meet every wednesday. class dates are noted below.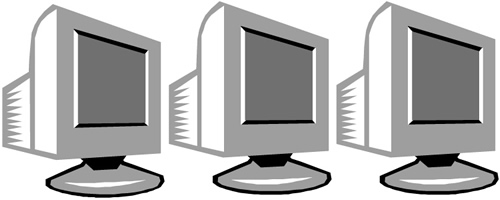 WORD/EXCEL/POWERPOINT
This course provides you with the tools to perform almost any office task. Microsoft Office is a group of applications: Word, Excel and PowerPoint, each designed to perform a particular type of work. Because they are designed as a group, they work well in integration with each other, letting you combine their strengths to get any office job done and are becoming indispensable tools for office workers. In this nine-week course you will enhance your fundamental computer skills to learn the latest office technologies essential for today's workforce.
WORD

: This course shows how to use all the basic features available in Word in order to produce professional quality documents.

EXCEL:

This course shows how to use all the basic features available in Excel in order to produce tables of information, perform calculations, and present information in a professional and informative way

POWERPOINT:

This course aims to show opportunity to create and design interactive presentations including the following functions: Handouts, Flyers, Charts, Photos and more.
7:00-9:00PM THURSDAYS 9 EVENINGS
ALDEN TECH LAB MARCH 16 - MAY 18 $175
RM 105
INSTRUCTOR: MICHAEL CARCO is a technical trainer who has been teaching adult education computer courses for over 15 years.
HEARTSAVER CPR/AED COURSE
(for New or Renewal Enrollee's)
The Heart Saver AED course teaches CPR, AED (automated external defibrillator) use, relief of choking in adults and children and use of barrier devices for all ages. This course includes all the current American Heart Association changes. The course teaches how to recognize the signs of 4 major emergencies: heart attack, stroke, cardiac arrest and FBAO (foreign body airway obstruction). This course is recommended for those who need a CPR or CPR/AED. Course completion card is good for 2 years. Health care providers please check with your employer before registering for this class.
7:00-9:30PM MONDAY 1 EVENING
ALDEN LIBRARY APRIL 3 $65
INSTRUCTOR: JANET FLETCHER/JORDAN HOSPITAL
EQUINOX FLORAL ARRANGEMENTS
Spring is in the air or at least the hope of it on this spring equinox day, March 20th when the amount of daylight and darkness is the same. This basic flower arranging class is for beginners. You will first create a "Little-Bitty" monochromatic floral arrangement. We will then move on to a medium sized arrangement using several different colored flowers. White containers are used for both. Bring sharp garden snips or scissors. *Final cost of the workshop will be $32 with $17 paid to register for the class and another $15 payable to the instructor at class time for materials. Maximum number of students: 8
7:00 - 8:30 MONDAY 1 EVENING
ALDEN CAF MARCH 20 $17 *+ $15 FOR SUPPLIES
INSTRUCTOR: JEANETTE MACKENZIE